# Set up Database Backup
You can set up automatic backup of database using PACS Manager.
An automatic backup is executed at the fixed time daily.
Make sure that the status of DICOMApp is "Stopped".
If the status of DICOMApp is "Running", click "Stop" to stop SonicDICOM PACS.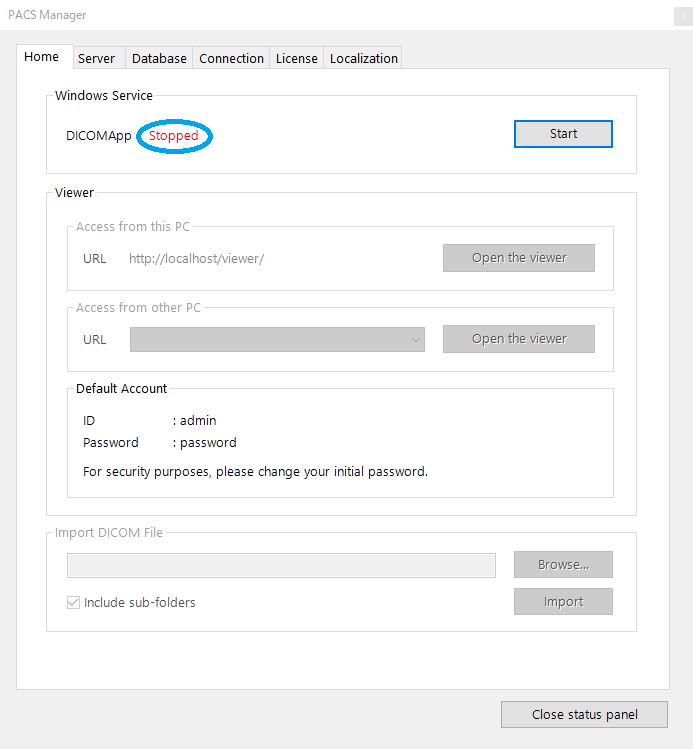 Click the "Database tab".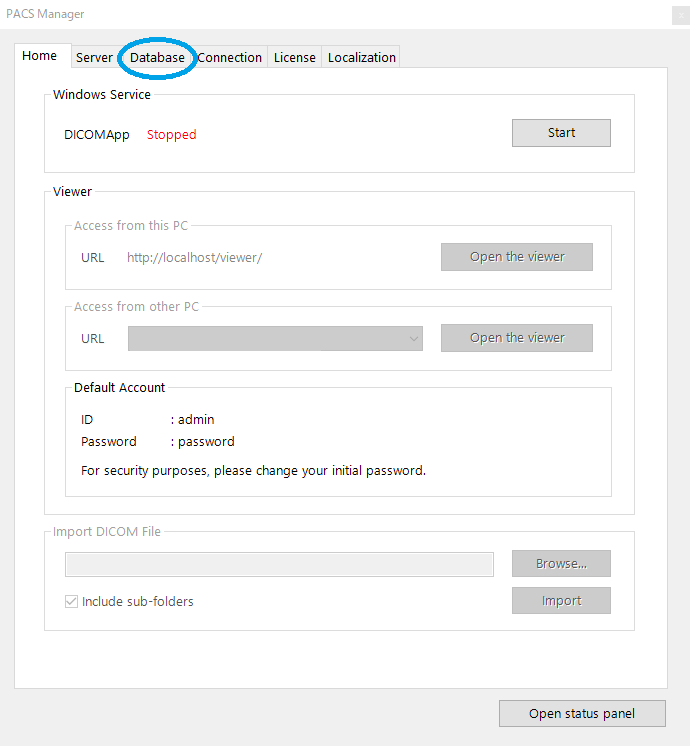 Select the time for automatic backup.
Put a check in the backup location of the database file.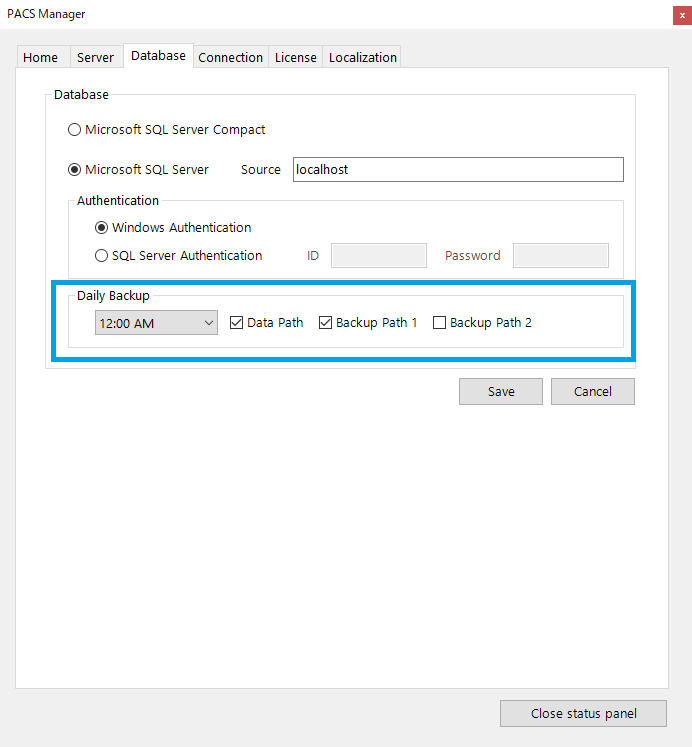 Click "Save".
NOTE
Seven generations of backup files will be stored in the selected backup location.
If the backup location is not selected, no backup will be performed.
System administrator should check regularly that the backup is performed successfully.