# Set Default Character Set
You can set the default Character Set using PACS Manager.
The Character Set you set will be used as the default, if a DICOM file does not have a DICOM tag that defines the Character Set or if the value is invalid.
Changing the default value of Character Set may solve a problem of garbled characters in the DICOM file.
Make sure that the status of DICOMApp is "Stopped".
If the status of DICOMApp is "Running", click "Stop" to stop PACS.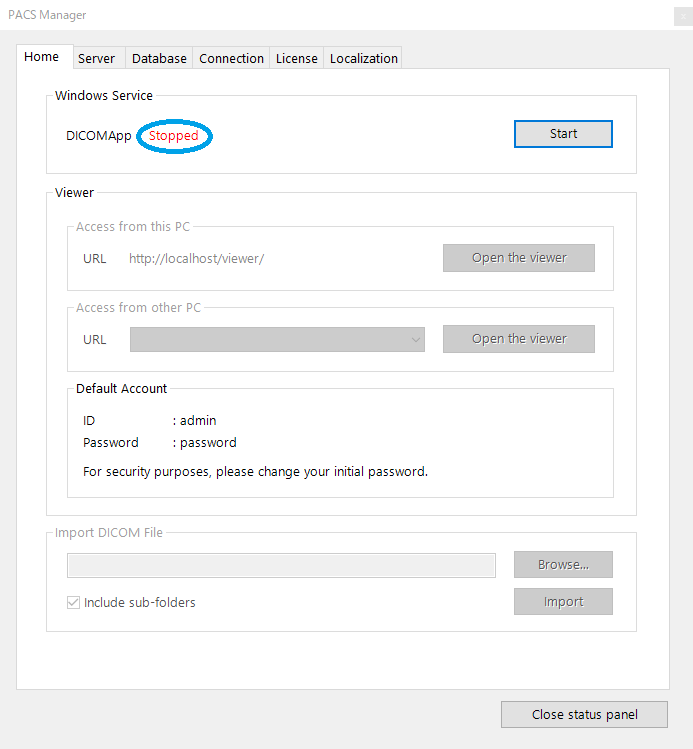 Click the "Server" tab.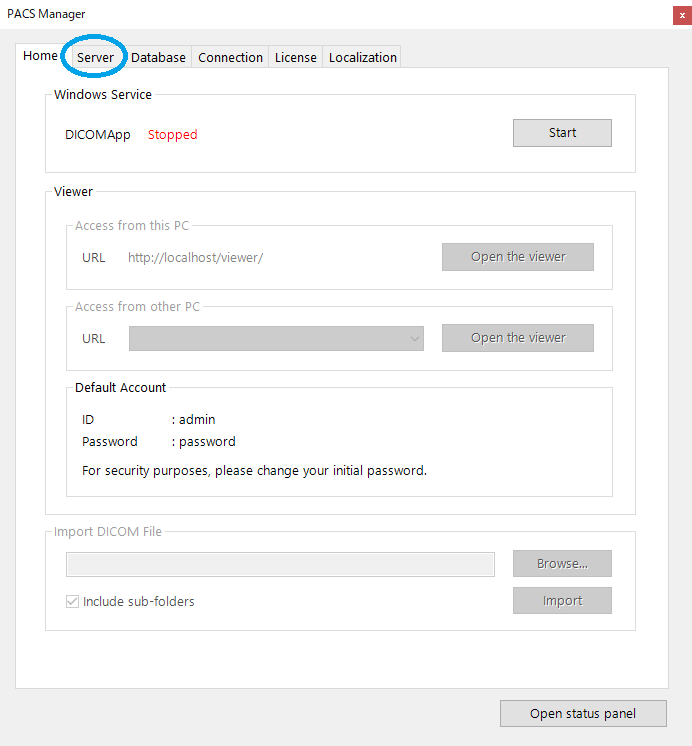 From the select menu "Default Character Set", select any Character Set.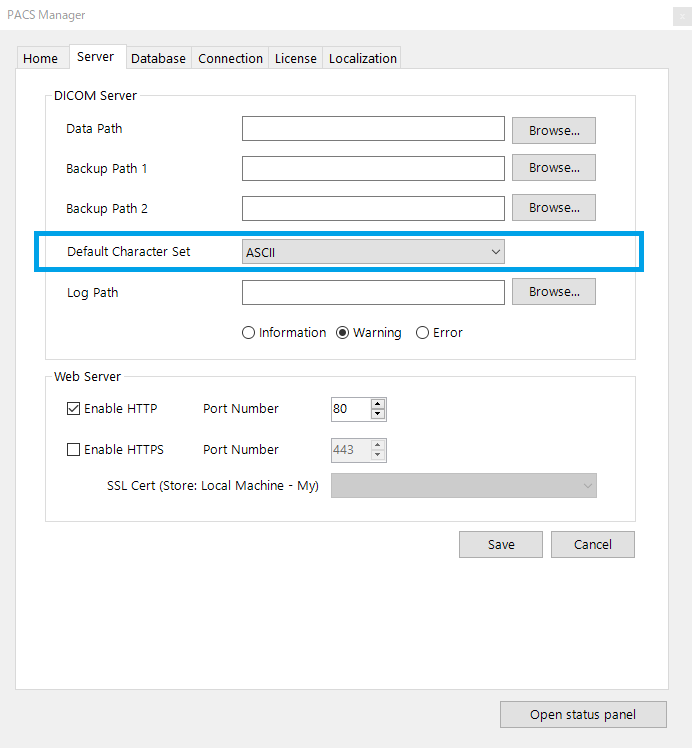 Click "Save".