# Set Data Path/Backup Path
Data Path and Backup Path can be set using PACS Manager.
Info
Data Path: Where to save/refer to a DICOM file
Backup Path: Where to back up a DICOM file
Make sure that the status of DICOMApp is "Stopped".
If the status of DICOMApp is "Running", click "Stop" to stop PACS.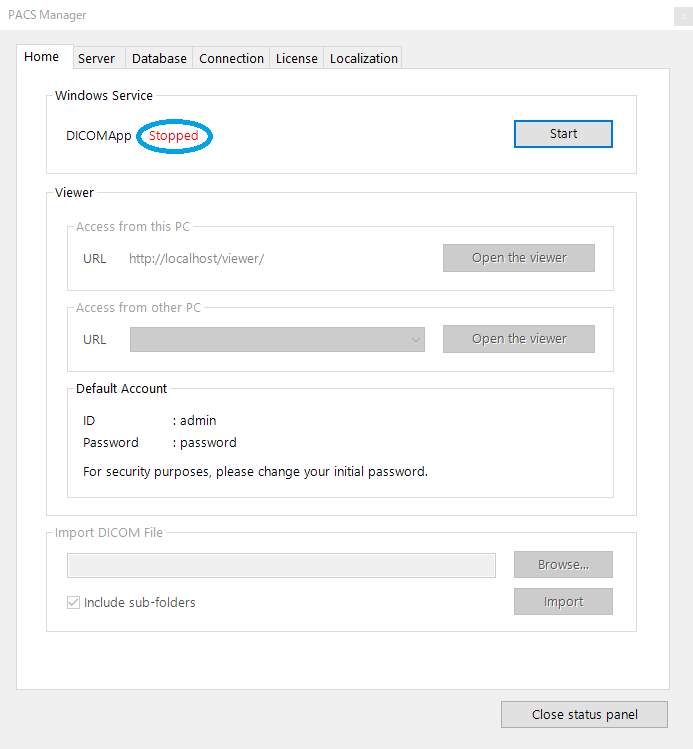 Click the "Server" tab.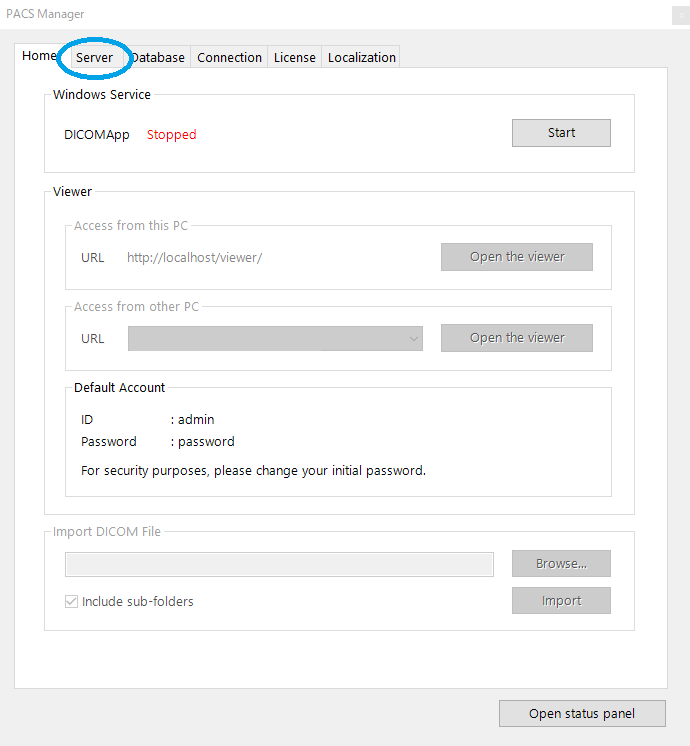 Under the "DICOM Server", click "Browse..." of Data Path or Backup Path.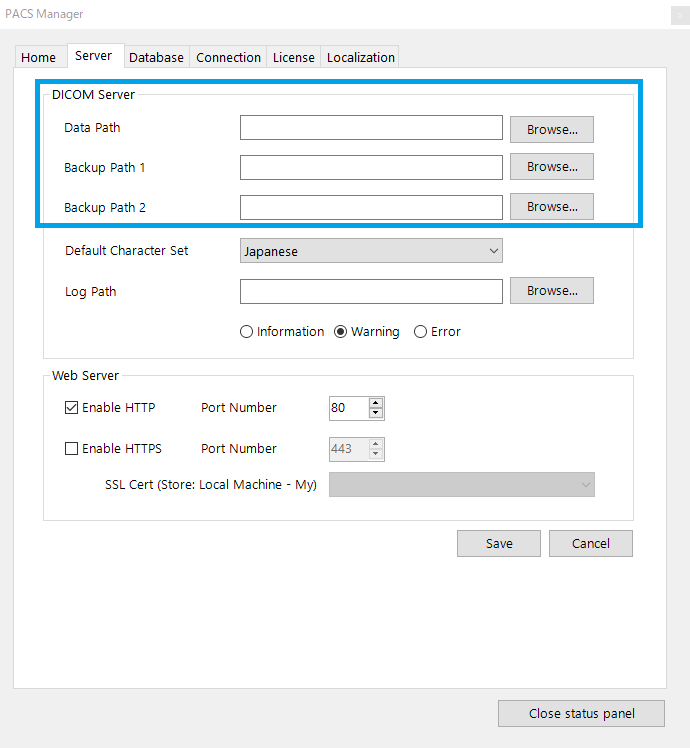 Select any path.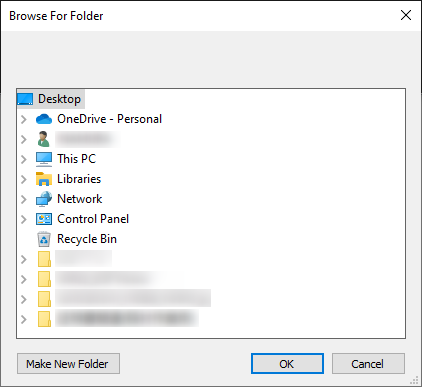 Click "Save".