# Enable HTTPS
You can enable HTTP communication using PACS Manager.
To enable HTTPS communication, you need to install IIS (Internet Information Services) and issue a Server Certificate.
Please follow the procedures in the link below.
Make sure that the status of DICOMApp is "Stopped".
If the status of DICOMApp is "Running", click "Stop" to stop SonicDICOM PACS.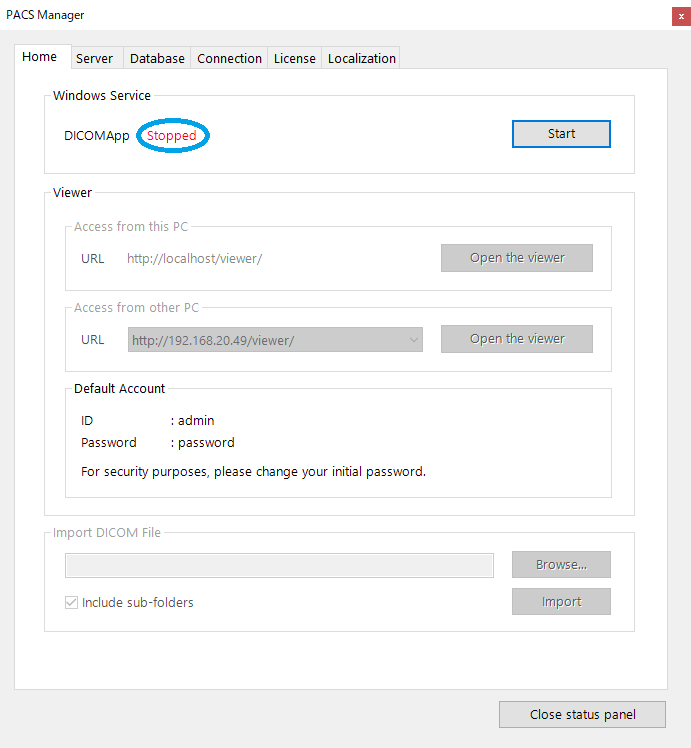 Click the "Server" tab.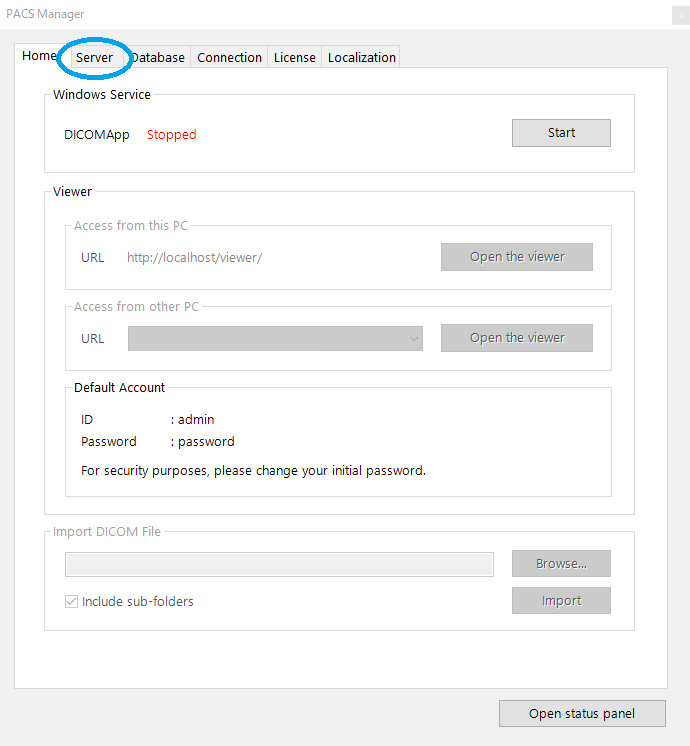 Check "Enable HTTPS".
In the select menu "SSL Cert", select the Server Certificate that has been issued.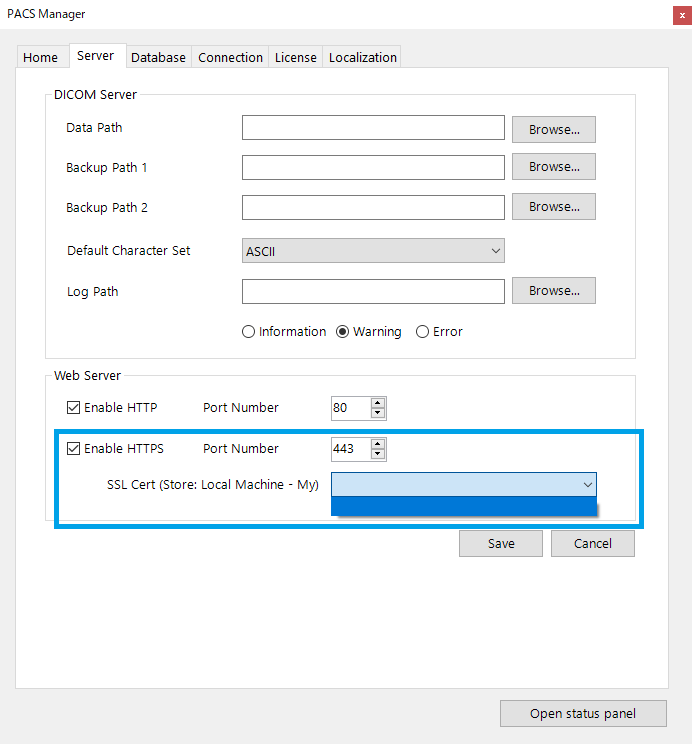 Click "Save".